Wearable Designer / Garment Designer
Tags: textile, design, wearables, gloves, footwear, protection, sports, product development, fashion tech, materials, innovation, hands-on
Would you like to help us improve the lives of 1 million people before 2035?
Do you want to be part of a winning team? (FD Gazelle 2021, KvK innovation top 100, Winner Get in the Ring 2021, finalist Health Innovation Price 2022)
Are you interested in working for a young and growing (15+FTE) tech company in the innovative domain of wearable technology & smart textiles, based in Utrecht?
Do you want to take part in our diverse and ambitious team with daily lunches, weekly bootcamps, yearly winter sport and quarterly targets with team rewards? (e.g. chair massage, wine tasting, etc.).

Are you

a master in processing textiles

and a problem solver when it comes to combining different materials

(hard and soft) in great looking, functional garments

? 

 

Do you have

experience

with

product

development in high quality

fashion

,

gloves, bags,

outdoor

,

sports,

smart

textiles

,

or other

'

maker

fields

'

?

 

Do you have an affinity with wearables: electronics, smart products, innovation?

 
Then we'd love to hear from you!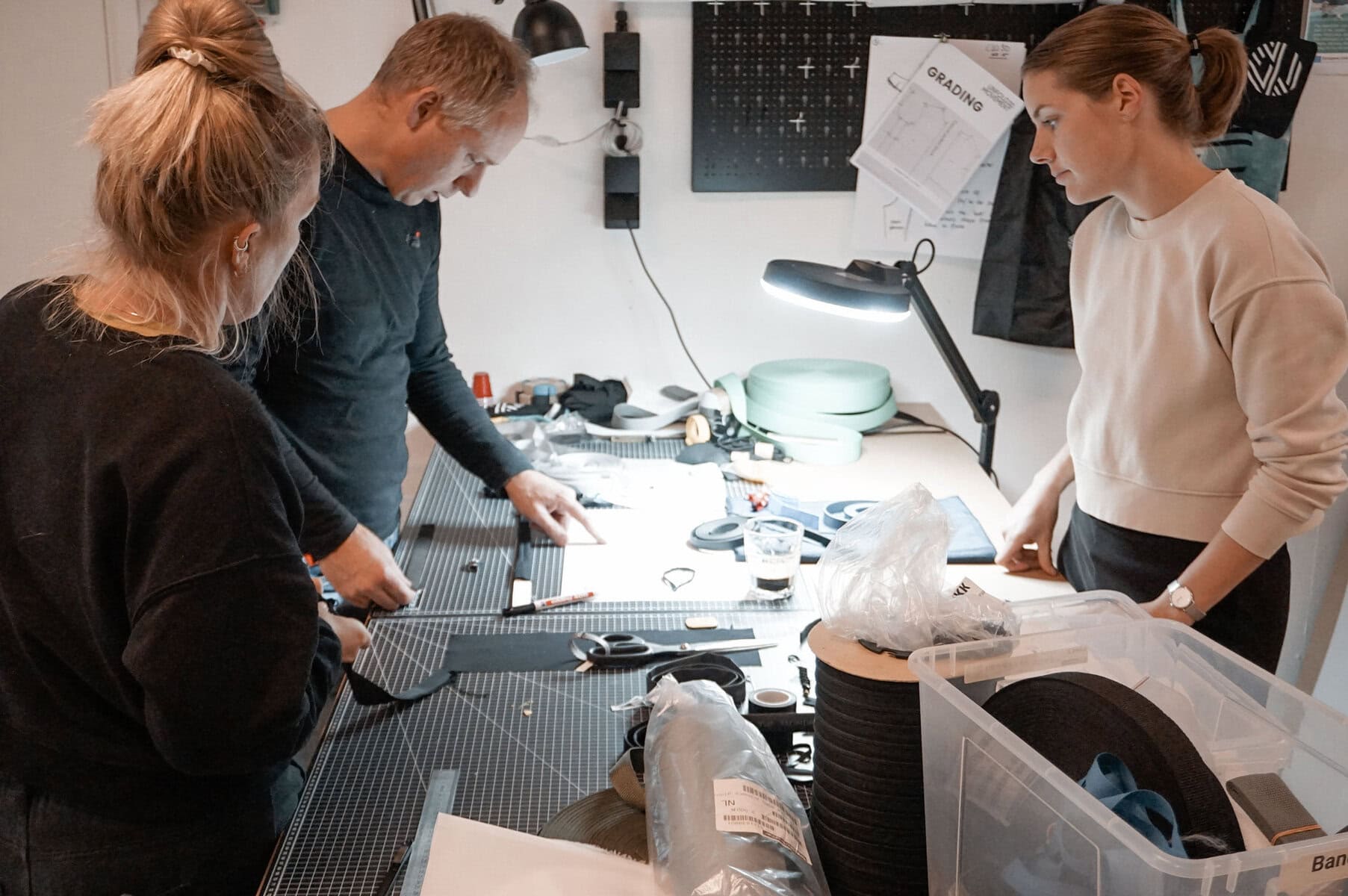 Who we are
Get an impression here.
At Elitac Wearables we are on a mission to improve the lives of 1 million people by 2035. We improve people's daily lives with our meaningful wearables, combining textiles and electronics, haptic technology and sensor integrations. Our focus is on the Medical and Safety domains, where our wearables help improve quality of life, quality of medical care and safety. Our product categories range from full-body suits to (sports) shirts, protective gear, sleeves, gloves, and belts.

We work in multidisciplinary Agile teams with product and garment designers, hardware engineers, software developers, and researchers. We work on a variety of projects at the same time. Most of our research and development happens in-house at our office and Wearables Lab.

We work for clients, join in research projects and develop our own products. Our core values are reflected in our people, the way we work and our projects: 
Functionality, Agility, Curiosity, Creativity and Different Perspectives.
About the role
As a Wearable / Garment Designer at Elitac Wearables you will be working on the textile part of our wearables; sketching, prototyping, and improving the concepts. 
You are able to think in both '2D and 3D'. In small project teams, you will be supporting and working together with designers, researchers, hardware, and software developers to make the best wearable for our clients.  
You are flexible and comfortable with deadlines; sometimes you will be working together with other textile designers, other times you will be the only textile designer in a team. Depending on which stage the project is in, you must be creative and hands-on and prototype your ideas together with clients and colleagues. While in other projects the focus lies in engineering scalable solutions and complying to manufacturing and quality standards. 
You will be supporting and working closely together with our lead textile designer, who has many years of experience in the fashion, sports, and wearable industry. Although it is an all-round design job, you don't have to know everything right away. What you don't know you can learn. More important is that you have an affinity with innovation, technology and have a hands-on mentality 
About you
You have organizational skills and experience in project or product management;
You have at least 3 years' experience as a specialist in a product development role;
You are willing to improve your knowledge and skills by learning from your colleagues and other experts;
You have completed a technical bachelor or master's;
You are excited by the idea of developing meaningful wearables that will improve people's lives;
You speak English fluently; Dutch is prefferable.
Extra
You have e

xperience with

garment and/or accessory

development and

production

;

 

You are familiar with all the techniques related (sewing, pattern making, lamination, laser cutting, etc.)

 

You speak English fluently;

Dutch is preferred.

 
Soft skills
Independent; yet a team

player;

 

Representable, enthusiastic &

energetic;

 

Great communications

, presentation and sketching

skills;

 

 

Hands-on

mentality;

 

Multi-

tasker;

 

Willing to learn.

 

 
Our offer
Informal work environment with good coffee, great lunch and fruit;
Weekly team bootcamp, yearly office winter sport;
Bonus team activities when achieving quarterly targets (e.g. wine tasting, office massage, dinners);
Contract till end of year with possibility to extend (eventually a permanent position);
A challenging position in a young and ambitious team; enabling you to help improve people's daily lives!
Possibilities for coaching and training;
A brand-new office with a Wearables Lab in a creative start-up community in Utrecht;
Enthusiastic and experienced colleagues; working on the front-end of wearable technology;
Preferably 24 – 40 hours per week.
Interested?
What are you waiting for? Get in touch: Send your motivation and resume to  Guus de Hoog (Creative Director). We look forward to meeting you virtually or at our office in Utrecht!
Please note that we do not accept admissions from recruitment agencies.