Team
Elitac has a dynamic and talented multidisciplinary team with skilled designers and engineers passionate about innovation and wearables.
Merijn Klarenbeek studied Industrial Engineering and Management and gained experience in different start-ups, bridging the gap between research findings and commercial applications. As Chief Commercial Officer he is responsible for commercialisation of tactile interfaces developed by Elitac. Finding new markets and start launching customer projects.
Martin oversees the daily operations of Elitac. He studied Public Administration and has ten years of experience as a projectmanager and teamlead. Martin has worked for VX Company where he succeeded projects for different customers: from offshore to government and from business to technical.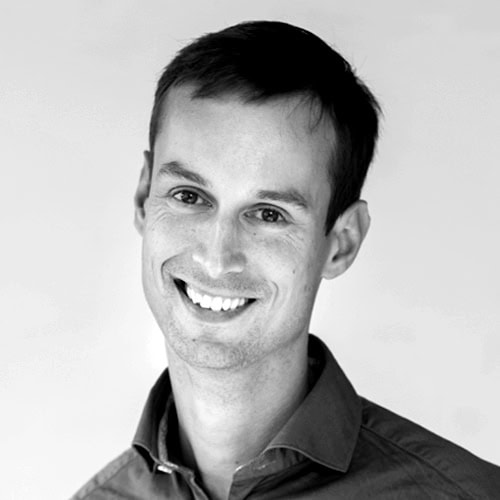 Wouter Vos is Elitacs' senior scientist on tactile displays. He obtained his M.Sc. degree in Electrical Engineering at the University of Twente in the Netherlands in 2004 and worked for 8 years at the Dutch research institute TNO. He developed and evaluated innovative visual, auditory and tactile human interaction concepts.
Roel reinforces the team as an embedded software developer. With an MSc in Embedded Systems from Twente University, Roel has 10 years of working experience with embedded systems. Driven by the vision of ubiquitous computing, Roel implements new functionality for our products while maintaining code quality and simplicity.
Jaditja is a young designer with a bachelor's degree in Industrial Product Design. She always tries to make designs as smart and well-functioning as possible. At Elitac, Jaditja is mostly working on R&D, prototyping and testing.
Bram Bicknese is Elitacs' Lead developer. Bram studied electrical engineering (B.Eng) and gained experience in hardware development at Thales and Massey University in Palmerston North, New Zealand. As hardware and software developer Bram is responsible for the designing new PCBs, writing firmware and evaluating the new designs.
Guus is a user-centred designer with over 10 years of experience in the overlapping fields of product, UX and service design. He has worked on consumer electronics, sports equipment, medical devices, smart wearables & IOT projects. At Elitac, he is responsible for the design strategy and creative vision of the projects. His multi-disciplinary experience comes in handy when turning the concepts into reality: connecting the different design specialisms and making sure all key design goals are met.
Jasper Sikken is an experienced hardware design engineer and worked for several companies in the Netherlands and in Silicon Valley. He has a bachelor's degree in electrical engineering and a master's degree in Biomedical Technology. Jasper has developed several low power wireless devices and loves to work in small teams and in fast changing environments.
Tineke is a product designer who enjoys to realise appealing and easy-to-use designs. At Elitac she has to make sure that all functionality is integrated into a holistic product, hereby focusing on concept development, prototyping and producibility.
Edzo studied Biomedical Engineering with a special interest in medical imaging. At Elitac he is responsible for the BalanceBelt as an R&D product manager. This is combined with the simultaneous completion of his PhD at the Dutch Cancer Institute, Antoni van Leeuwenhoek hospital.
Christina is a researcher for Elitac Wearables, with M. Eng degrees from the University of Media, Stuttgart and from Xi'an University of Technology, PR China (German-Chinese study program of Printing Technology and Management). She is finalising her PhD at Technische Universität Darmstadt, at the Institute of Printing Science and Technology in the field of printed electronics. Fascinated by interdisciplinary fields where design meets engineering, she brings her knowledge of the integration of electronics into wearables to the team.
Jasper Dijkman
Marc Grootjen
Gerben de Bree
Jonathan Zwaan
Follow Us
Follow us for the latest updates on our innovative projects, events and new developments