A smart shirt for effective training
What is the Cycling Shirt?
The Cycling Shirt gives the cyclist information about the heart rate by means of haptic feedback. The shirt is specifically used for interval and endurance training, in which the cyclist needs to stay within specific heart rate zones.
Background Information
The project is a collaboration with Dutch fashion label Byborre, who designed and knitted the shirts. The role of Elitac was to integrate the feedback actuators (vibration motors) and electronics to connect to a mobile phone that runs the software application.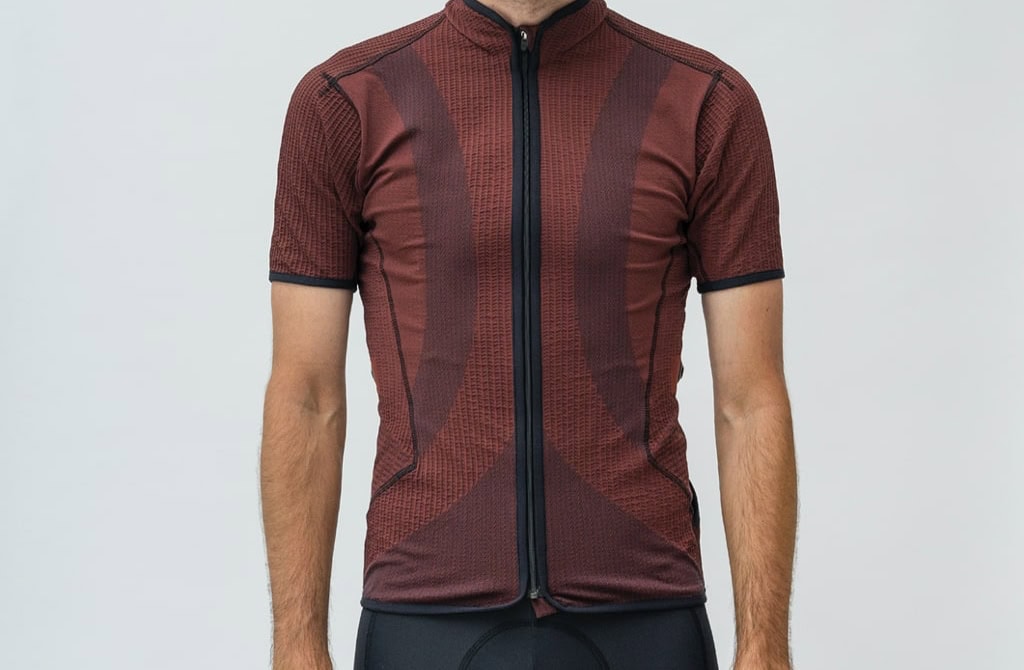 The cyclist's heart rate is measured and the shirt – by using the actuators – lets the cyclist know if he/she is within the targeted heart rate bandwidth. Because of this, the cyclist knows whether there is a need to slow down or speed up in order to train more effectively.