The Elitac Wearables Lab
Our 180m² in-house R&D and production facility
What is the Wearables Lab?
The Wearables Lab is our state-of-the-art experience centre, R&D and production facility. Here, we translate research results into user-validated and function-driven wearables, together with partners from the medical, safety and sports industries.
In-house wearables development from idea to market-ready product and any stage in-between.
Electronics and textile integration techniques are tailored to project requirements; We are experienced with the majority of techniques.
Quick turn-around from idea to working prototype.
Possibility of frequent design adjustments and (user) testing.
Streamlined, cost-efficient development process, with reduced uncertainty and risk.
Why innovate through the Elitac Wearables Lab?
State-of-the-art equipment
At the Wearables Lab, our multi-disciplinary team have all the tools required for designing and building wearables in-house:
 3D printers
(Lockstitch) sewing machines
EMC area with soldering tools, oscilloscope, multimeters
Laser cutter
Overmoulding equipment
Washing machines
Cutting plotter
Heat press
and more…
Prototyping
The state-of-the-art equipment in the Wearables Lab allows us to streamline the development process:
Build prototypes in 2 weeks by employing smart development techniques. For example, by designing & printing our own custom moulds, we cut out expensive 3rd party mould suppliers. As a consequence, we can test and validate designs quickly and cost-efficiently.
Elitac Wearables building blocks: We have a wide range of proven hardware, software, designs and techniques available to speed up the development process for our partners.
We have all the tools and people available for in-house PCB assembly, electronics integration, pattern making and garment construction.
Testing
Our focus is on developing wearables that are fit for purpose, durable and practical. That's why we devote significant time and resources to testing and validation. At the Wearables Lab:
We have a wide range of hardware and applications to test electronic circuits, software, robustness, washability, etc.
We save time by designing and 3D printing our own custom test tools for electronics and hardware.
We conduct a variety of tests to ensure our wearables meet clients' and users' expectations: from controlled functional tests in the lab to uncontrolled field tests, stress tests and endurance tests.
Research
We conduct our own research and collaborate with renowned research institutes like TNO, University of Twente, University of Cergy-Pontoise, etc. Our focus on research allows us to:
Develop new electronics and textile integration techniques for future wearables, for example the Weafing project.
Optimise lab-proven integration techniques for real-world applications, for example the Cycling Shirt.
Explore and validate new applications for existing technologies and/or wearables, for example the Gaitkeeper project.
Push the limitations of current techniques and make them more widely applicable.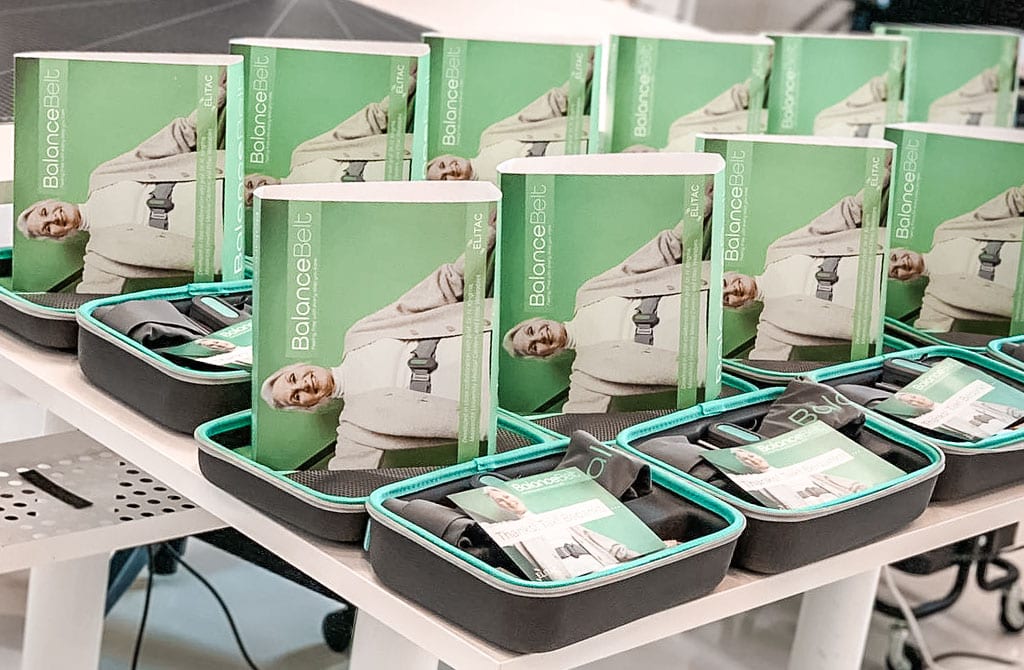 Scalability
In all our designs, we strive to work with scalable production techniques:
Our Wearables Lab has all the facilities required for first series production: up to 50 market-ready products.
For larger series we have a network of reliable production partners available.
We have experience with product certification, technical documentation and packaging design.
Contact us
If you would like to learn more about our wearables development services, please leave your details in the form and we will be in touch shortly.