The Elitac Wearables Lab
Our 180m² in-house R&D and production facility
What is the Wearables Lab?
The Wearables Lab is our state-of-the-art experience centre, R&D and production facility. Here, we translate research results into user-validated and function-driven wearables, together with partners from the medical, safety and sports industries:
In-house wearables development from idea to market-ready product and any stage in-between.
Electronics and textile integration techniques are tailored to project requirements; We are experienced with the majority of techniques.
Quick turn-around from idea to working prototype.
Possibility of frequent design adjustments and (user) testing.
Streamlined, cost-efficient development process, with reduced uncertainty and risk.
Why innovate through the Elitac Wearables Lab?
State-of-the-art equipment
At the Wearables Lab, our multi-disciplinary team have all the tools required for designing and building wearables in-house:
3D printers
(Lockstitch) sewing machines
Electronics area with soldering tools, oscilloscope, multimeters
Laser cutter
Overmoulding equipment
Washing machines
Cutting plotter
Heat press
and more…
Prototyping
The state-of-the-art equipment in the Wearables Lab allows us to streamline the development process:
Build prototypes in 2 weeks by employing smart development techniques. For example, by designing & printing our own custom moulds, we cut out expensive 3rd party mould suppliers. As a consequence, we can test and validate designs quickly and cost-efficiently.
Elitac Wearables building blocks: We have a wide range of proven hardware, software, designs and techniques available to speed up the development process for our partners.
We have all the tools and people available for in-house PCB assembly, electronics integration, pattern making and garment construction.
Testing
Our focus is on developing wearables that are fit for purpose, durable and practical. That's why we devote significant time and resources to testing and validation. At the Wearables Lab:
We have a wide range of hardware and applications to test electronic circuits, software, robustness, washability, etc.
We save time by designing and 3D printing our own custom test tools for electronics and hardware.
We conduct a variety of tests to ensure our wearables meet clients' and users' expectations: from controlled functional tests in the lab to uncontrolled field tests, stress tests and endurance tests.
Research
We conduct our own research and collaborate with renowned research institutes like TNO, University of Twente, University of Cergy-Pontoise, etc. Our focus on research allows us to:
Develop new electronics and textile integration techniques for future wearables, for example the Weafing project.
Optimise lab-proven integration techniques for real-world applications, for example the Cycling Shirt.
Explore and validate new applications for existing technologies and/or wearables, for example the Gaitkeeper project.
Push the limitations of current techniques and make them more widely applicable.
Scalability
In all our designs, we strive to work with scalable production techniques:
Our Wearables Lab has all the facilities required for first series production: up to 50 market-ready products.
For larger series we have a network of reliable production partners available.
We have experience with product certification, technical documentation and packaging design.
Equipment
Hardware and ESD-protected area
Part of the Wearables Lab is a designated electronics area:
Here our hardware specialists perform research, develop, test, and assemble the electronics that are embedded in our wearables.
To protect our electronics against static discharges (ESD) we have an ESD floor. Anyone entering our ESD protected Area (EPA) must take special precautions like wearing ESD wrist straps and an ESD safe coat.
Textile studio
In all our designs, we strive to work with scalable production techniques:
Here, we have a variety of sewing machines, dress forms and a laser cutter to design and create the textile carriers for our wearables.
This way we can make quick adjustments, speed up development and ensure the end result is both functional and comfortable.
Material bank
Our extensive collections of fabrics, hooks, zippers, cables, sensors, etc. allow us to experiment and construct wearables with different looks and feels – and start user testing earlier.
Overmoulding tools
Overmoulding is one method we use to integrate electronics and textiles: we use the custom 3D printed moulds to overmould electronics straight onto fabric. This ensures they are:
 Well-protected
Durable
Washable
Laser cutter
Our laser cutter offers huge advantages for soft goods design:
Extreme accuracy and consistency, clean cuts and sealed fabric edges to prevent fraying.
We use our laser cutter to slice fabrics, and create trims, templates and patterns.
3D printers
Having a variety of 3D printers at our disposal makes our development process both faster and more cost-effective. We use 3D printers to:
Print the moulds that we use to overmould electronics straight onto textiles, making them durable and washable.
Print housings for our wearables to our own specifications.
Print custom test tools for electronics and hardware. This allows us to start testing and scale production sooner.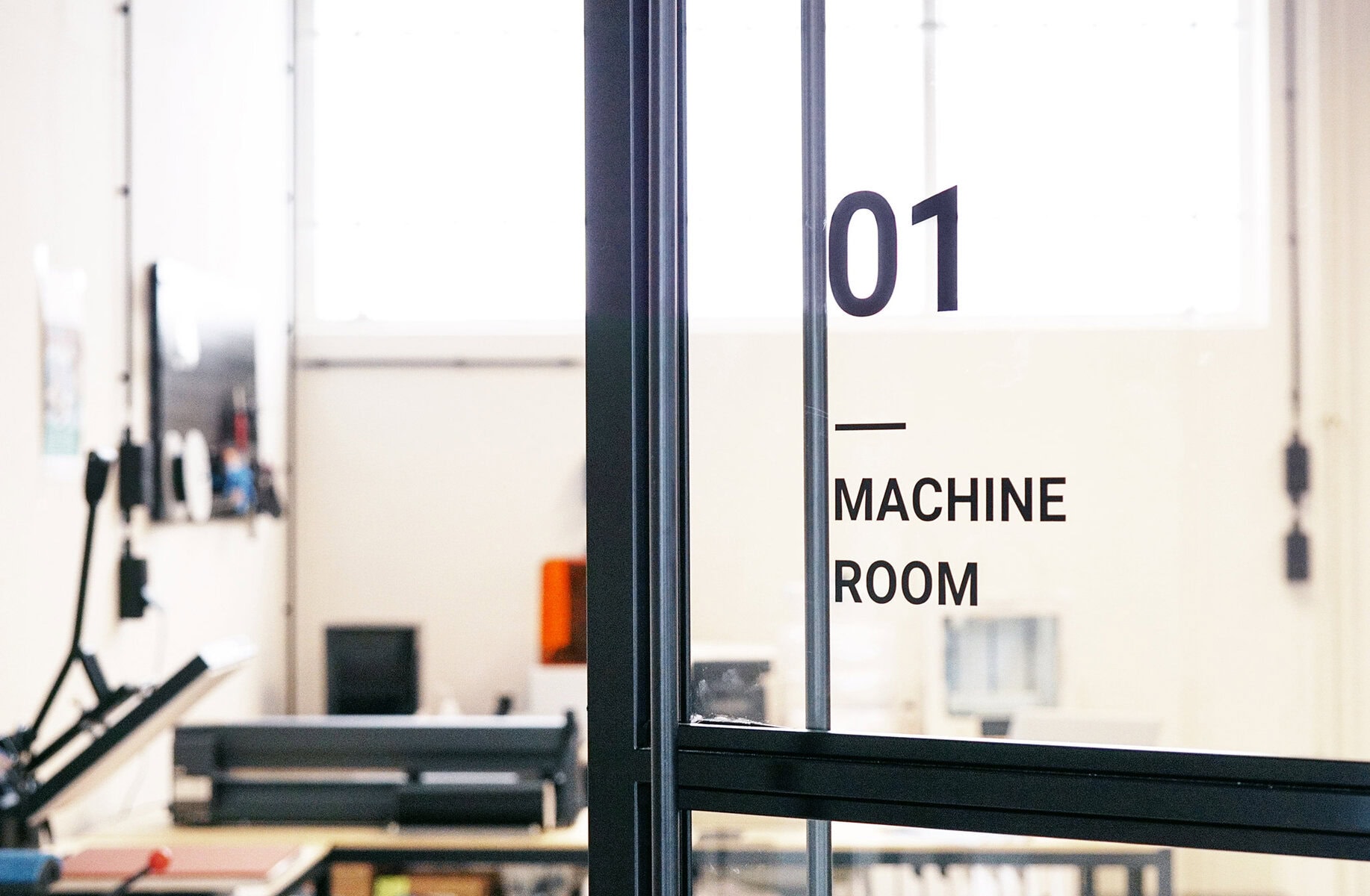 General tools
We use a variety of other tools – column drill, grinding tools, etc. – to fine-tune moulds and plastic casings, among others.
Washing machines
We wash and wash our wearables, and wash them again. It's the only way to ensure they are as robust and washable as we want them to be.
Contact us
If you would like to learn more about our wearables development services, please leave your details in the form and we will be in touch shortly.