Safety wearables
Making the workplace safer
Safety wearables: Potential
The potential for wearables to improve workplace safety is extensive. We see possible applications in a range of industries, including logistics, construction, oil & gas, shipbuilding, defence, security & protection and emergency services. Here, safety wearables can help prevent workplace incidents and accidents by:
Detecting dangerous situations: For example, sensors can be used to detect imminent safety hazards, e.g. noxious gases or incoming vehicles, the handling of too (many) heavy loads, unhealthy postures, or the occurrence of accidents in remote locations.
Alerting the wearer (or other parties): Haptic feedback (vibration) alerts are both intuitive and effective. More importantly, they don't require workers to take their hands, eyes or ears off their work. Similarly, the wearable could work in conjunction with the wearer's mobile phone, to communicate alerts to other parties.
Interested in developing a wearable safety device with us?
Contact us now to discuss your ideas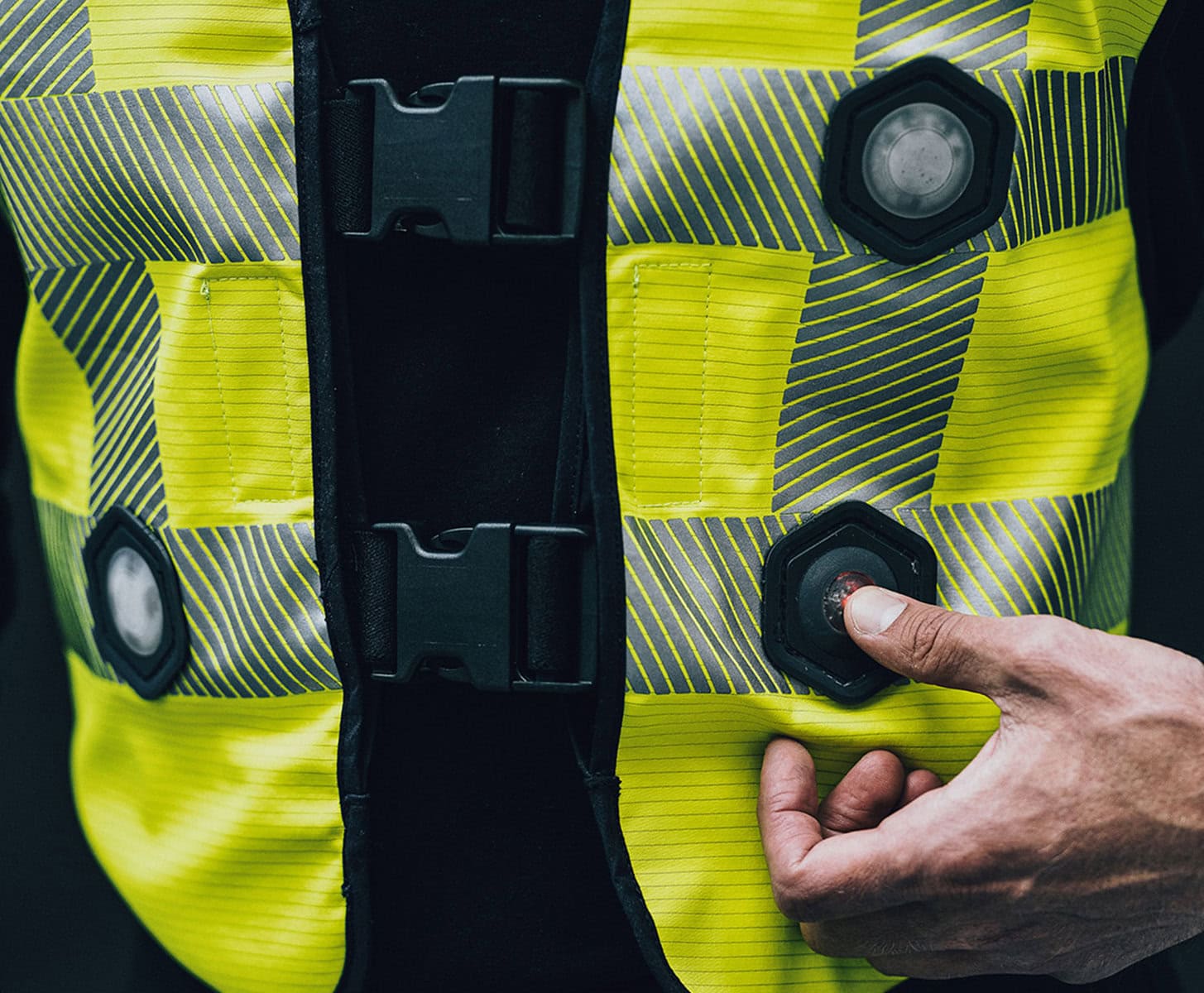 Our innovations in safety
A selection of our safety wearables
What our development partners & end users are saying:
"With their experience in quickly developing concepts into market-ready wearables, Elitac Wearables was the logical and proven product development partner for the SmartShoulder project.

John Vlaming, Teijin Smart Safety

Smart Shoulder development partner
"The cooperation with Elitac Wearables was very fruitful. They always keep the end user in mind and are very pragmatic in their approach to solving soldiers' problems. The Mission Navigation Belt is a good result of this.

Major Van Veen, Royal Netherlands Army

Mission Navigation Belt development partner
"The tactile feedback is beneficial for navigation, especially in the dark. You are more certain of your exact location and the direction you are going and less dependent on landmarks and hand signals.

Royal Netherlands Army soldier

Mission Navigation Belt user
Contact us
Interested in developing a safety wearable with us? We'd love to hear your ideas! Leave your details in the form and we'll get back to you as soon as possible.