About Elitac Wearables
Your wearables development partner from idea
to commercially viable product
Wearables development
We develop wearables from idea to successful product and any stage in-between, in collaboration with partners from the health, safety/professional and sports sectors. We specialise in integrating electronics and textiles, with a particular focus on haptic feedback applications and sensor integrations.
Our development process, modular building blocks and working practices are designed to minimise risk and maximise predictability for our partners.
Research
To ensure we stay at the forefront of new technological developments, we conduct joint research with universities and research institutes. This allows us to stay up to date on the latest research, materials and techniques and optimise them for commercial use.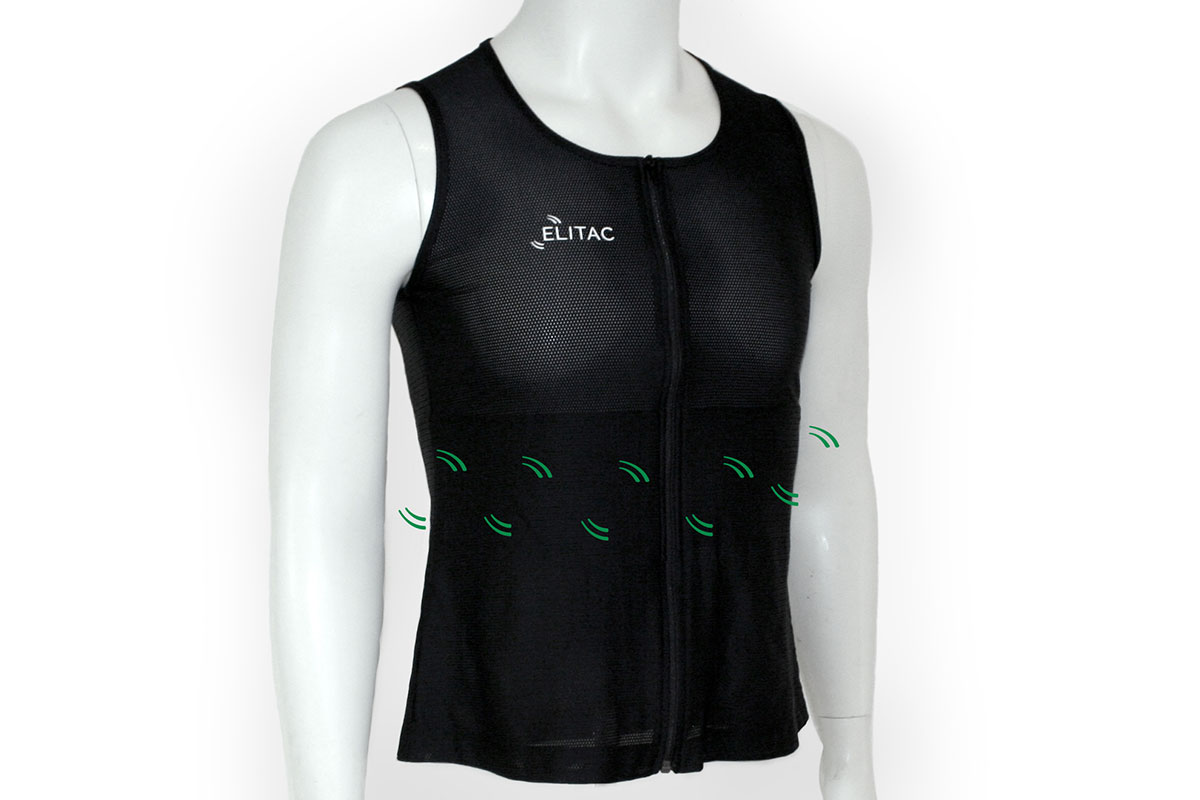 Products: The ScienceSuit
We have also developed the ScienceSuit, a set of modular hardware and textile components that lets product developers and researchers quickly test haptic feedback applications in their own products and designs.
This way, they can jump straight to the testing stage, saving cost and valuable development time.
Contact us
If you would like to learn more about our services or products, please leave your details in the form or contact us here.