Wearable Electroactive Fabrics Integrated in Garments
A smart textile research project
What is the WEAFING project?
WEAFING is a research project aiming to develop revolutionary smart textiles. These garments will contain flexible and wearable textile actuators and sensors, including control electronics. They are based on a new kind of artificial textile muscles: The yarns themselves are coated with electromechanically active polymers and contract when a low voltage is applied.
It is a research collaboration between the University of Twente, Cergy Paris Université, Linköping University, University of Borås, Elitac Wearables and WT | Wearable Technologies. Elitac Wearables' role  is to develop the functioning demonstrator garment, and showcase a relevant application of the textile muscle. The garment should feel similar to normal clothing, and we will use e-textile techniques to achieve this.
This project has received funding from the European Union's Horizon 2020 research and innovation programme under grant agreement No 825232. It will run from 2019 – 2024.
Why smart textile muscles?
Textile muscles offer a range of benefit over integrated electronics:
With these smart textiles we can generate completely new and different haptic sensations. In addition to vibrations, we can let the wearer feel soft pressure or a stroke, meaning we can access different receptors of the tactile sensory system. In consequence, these garments will let us communicate information via haptic feedback in more diverse ways.

Importantly, the textile muscles will also be softer and more pliable than traditional electronics, and light-weight. The fact that they can be seamlessly integrated into fabrics and garments will open up a myriad of new ways to design and produce wearable haptics.

Possible applications:

Social communication

A buddy locator for deaf-blind people
Navigation for visually impaired people
Posture correction

Movement coaching in sports or wellness

Enhancing virtual or augmented reality applications in gaming or for training purposes

Stress reduction

Adaptive furniture

Various applications in the automotive industry
All pictures on this page courtesy of Thor Balkhed, Linköping University.
We see incredible potential for these 'textile muscles'. They will allow us to design next-gen wearables: garments that feel like traditional clothing – soft, pliable, without any rigid parts – but with all the added functionality that haptic feedback offers.
Christina Bodenstein | Project Lead Workpackage 7: Demonstrator Garment | Elitac Wearables
Research consortium partners
It all starts with designing yarn that is electroactive. That will be done at Linköping University in Sweden – a UT partner within the European Consortium of Innovative Universities (ECIU). There, they have developed polymers that contract and expand upon the application of a potential. Yarns with these 'electroactive polymers' result in actuators.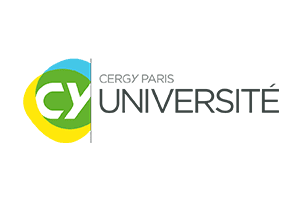 Chemists of the University of Cergy-Pontoise France will develop an ionic gel to support the electroactive yarn, enabling operation in-air.
One of the conditions is that the polymeric gel cannot be too sticky, because the yarn needs to be further mechanically processed during the subsequent textile production. This is done at the University of Borås, Sweden, where the yarn is woven or knitted into advanced fabrics. The woven or knitted patterns make up for a large part of the design of the contractions, the so-called textile muscle.
The control mechanism of the textile muscle and the distribution of pressure is developed at the University of Twente, the Netherlands. Together with research in the perception of textile touch on the skin, these researchers will lay the foundation for our future smart clothing.
Elitac Wearables will develop a functioning demonstrator garment, incorporating the research results from the other partners and our own expertise in haptic feedback technology.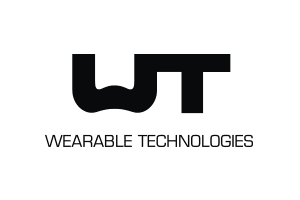 The role of Wearable Technologies is to communicate results to communities of interest, and to identify application cases that guide the prototype development
.
A demonstrator garment that showcases the potential of the new textile muscle technology developed in WEAFING.
Smart textile muscles: How do they work?
WEAFING project status
The consortium is currently working on making the textile move in-air, on electro-active fabric actuators and investigating user perception.
In addition, we are evaluating which use case demonstrator would best show the potential of the developed technology. This demonstrator garment will be developed by Elitac Wearables.
Contact us
If you have any questions about the WEAFING project or are interested in partnering with Elitac Wearables for your own project, please leave your details in the form and we will be in touch as soon as possible.