The new standard for safer, more intuitive navigation
For more information about the Mission Navigation Belt, please contact our partner Teijin Smart Safety.
What is the Mission Navigation Belt?
The Mission Navigation Belt (MNB) is a lightweight belt that allows soldiers to feel waypoint navigation cues through haptic feedback. It keeps soldiers' hands, eyes and ears free, allowing them to concentrate fully on their surroundings and mission.
The project is a collaboration between Elitac Wearables, the Netherlands Ministry of Defense and commercialisation partner Teijin Smart Safety.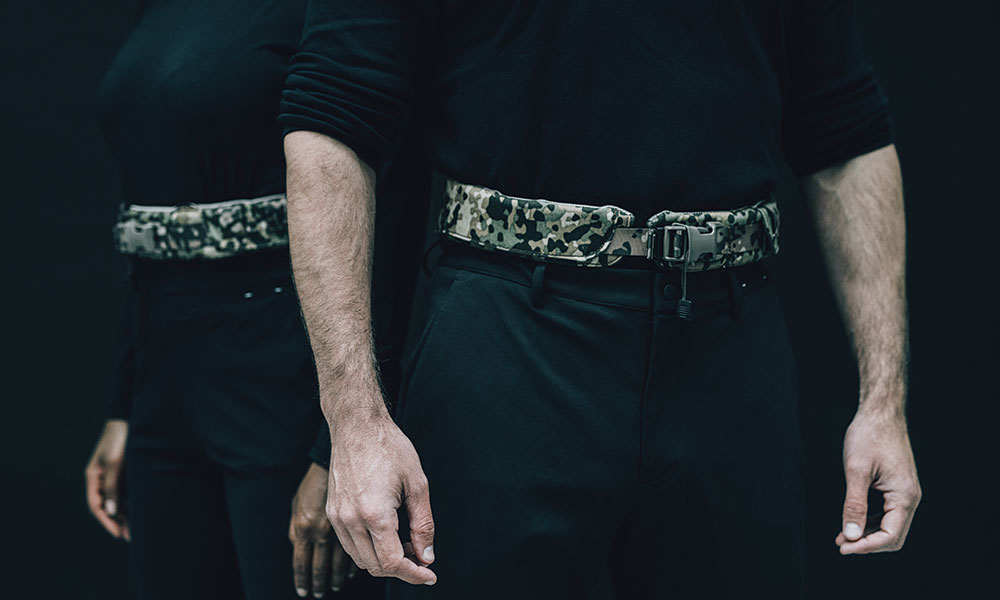 Mission Navigation Belt: How it works
The Mission Navigation Belt is a lightweight, ergonomic belt that is worn around the waist. It connects to existing GPS-based soldier systems and communicates navigational instructions to the wearer through tiny vibration motors.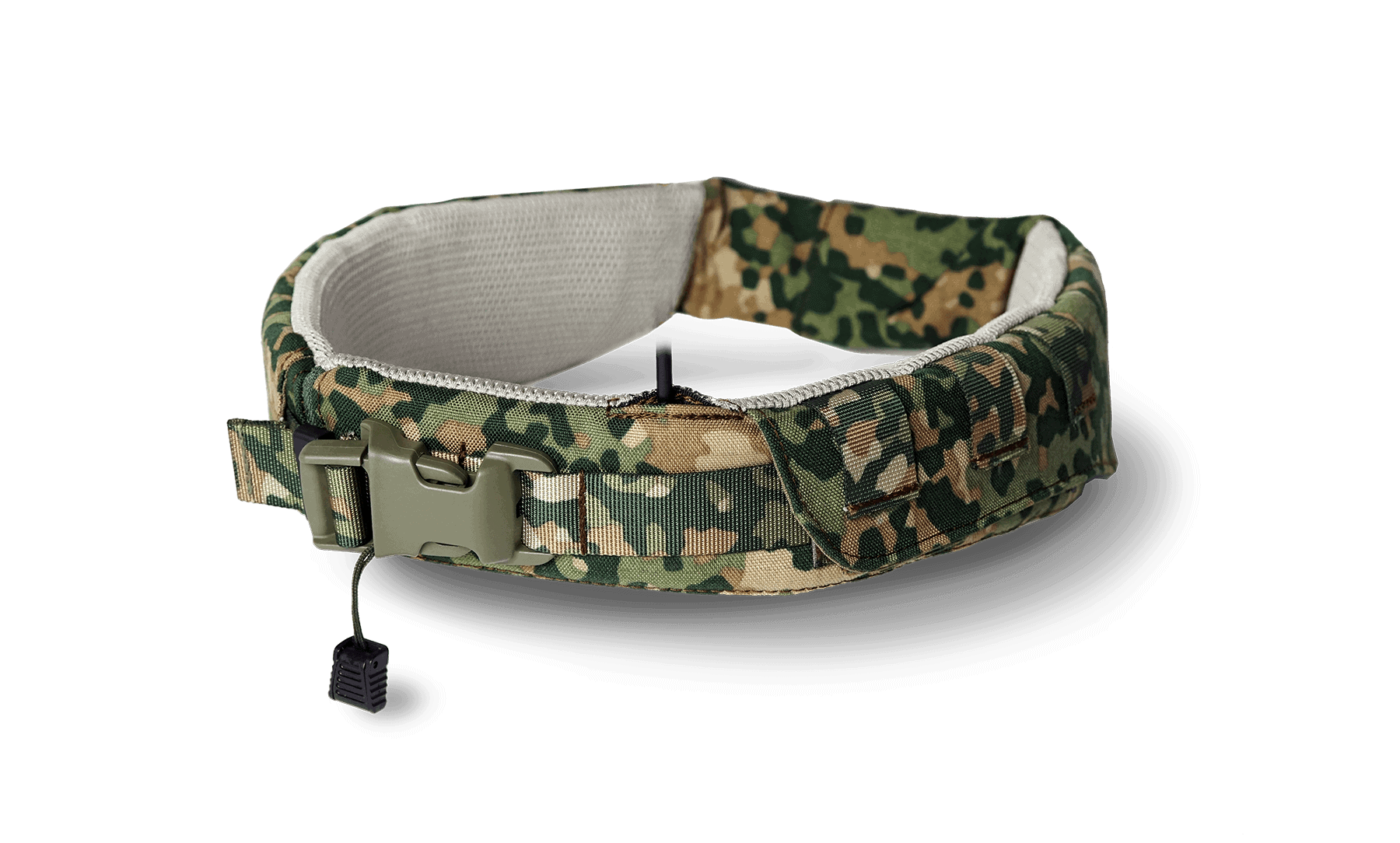 The MNB plugs into the soldier system and receives waypoint navigation information.
The 7 evenly spaced vibration motors translate the navigational information into intuitive tactile patterns. These indicate the direction to the next waypoint – regardless of the direction the user is facing.
The MNB contains patent pending technology that allows precise sizing adjustments without compromising the haptic feedback consistency.
The robust, waterproof design ensures the belt functions under the most demanding circumstances.
Lightweight: The MNB does not require an additional battery; it draws (minimal) power from the soldier system.
Field-tested
The Mission Navigation Belt was tested extensively by soldiers of the Royal Netherlands Army during day and night-time scenarios, on land and high-speed watercrafts:
"The Mission Navigation Belt is very comfortable; I was not hindered in my performance and I did not feel the belt under my clothes except for the vibration signals. (Belt worn in combination with full equipment)."
"The tactile feedback is beneficial for navigation, especially in the dark. You are more certain of your exact location and the direction you are going and less dependent on landmarks and hand signals."
"Even on a boat at high speeds and with choppy water, the vibration signals could be felt while wearing the Mission Navigation Belt with full equipment."
"Particularly on vessels without navigation systems, the tactile navigation showed added value."
Project background
From original idea to First Series.
Elitac Wearables won the 2013 Dutch Defence Innovation Competition with the idea for a haptic feedback wearable that allowed soldiers to feel navigation information. This idea was developed further from Feasibility Study to a market-ready wearable in close collaboration with the Royal Netherlands Army.
The cooperation with Elitac Wearables was very fruitful. They always keep the end user in mind and are very pragmatic in their approach to solving soldiers' problems. The Mission Navigation Belt is a good result of this.
Major Van Veen, Royal Netherlands Army
Current status

Contact us
If you would like to learn more about our product development services for wearable safety devices, please leave your details in the form to the right or contact us here.
If you would like to learn more about the Mission Navigation Belt please contact Teijin Smart Safety.