Services
From consultancy to research and development in wearable technology.
Wearable Lab
The Wearable Lab is our in-house, showroom, experience centre and workshop – all-in-one. Here, we develop smart wearables specialised in haptic feedback (feedback through vibrations). Our multi-disciplinary team of experts include: specialists in electronics, hardware and software engineers, product and fashion designers.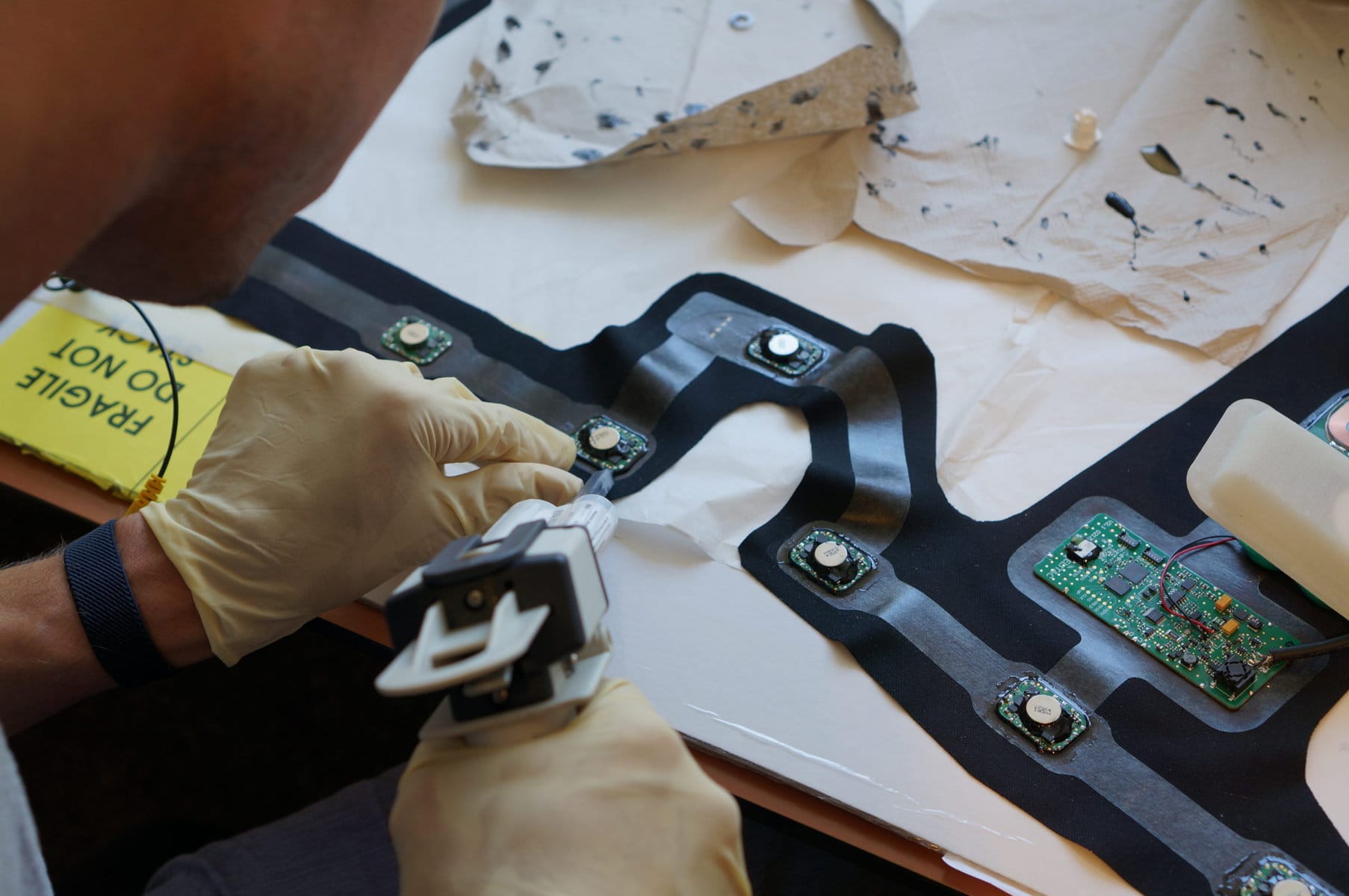 Everything starts with a good idea. This idea is either proposed by you, or we can work together through brainstorm and research our way to promising ideas. We are able to come up with coherent, functional and aesthetic solutions due to our full-service approach. We offer consultancy for various partners and clients from differing fields such as sports, safety and health. We can assist and guide you in turning an idea or concept into a functioning wearable.
We have a vast global network of distribution and production partners due to the continuous look-out for these facilities which enables us to consult you in the production stage.
Research
We deliver aesthetic and function-driven product development, translating results from scientific research into practical applications. We believe in co-creation and we work together with various universities, hospitals, institutes and partners from differing industries around the world.
Follow Us
Follow us for the latest updates on our innovative projects, events and new developments