ScienceSuit
Haptic feedback R&D hardware
Test haptic feedback applications quickly and cost-efficiently.
At Elitac Wearables, we have over 40 years' combined experience developing haptic feedback wearables.
The ScienceSuit is a set of hardware components we've developed to let researchers and product developers harness the full potential of haptic feedback technology quickly and cost-efficiently. It allows them to integrate haptic technology into an application or product of their choice, saving valuable development time.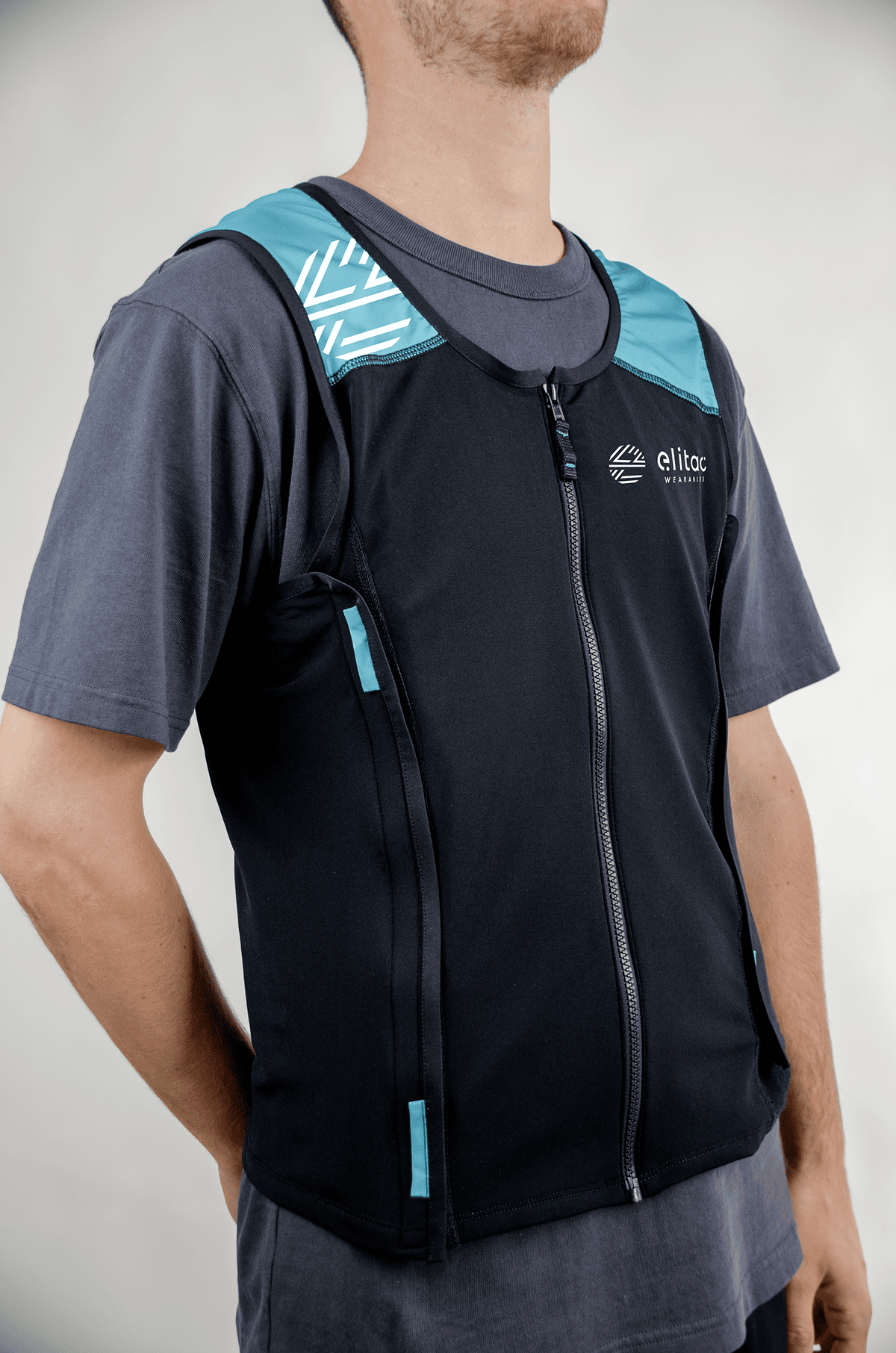 What current ScienceSuit users are saying
We are using the ScienceSuit to test the added value of integrating haptic feedback stimulation in exoskeletons worn by subjects with spinal cord injuries.
The ScienceSuit is very user-friendly,  and thanks to the clear documentation, easy to customise to our needs and integrate with other components.
Dr Edwin van Asseldonk, University of Twente
We are exploring the potential of smart wearables for visually impaired people and use the ScienceSuit in our research to convey facial expressions through tactile feedback.
We've found the hardware and software to be very effective and flexible for our use.
Prof. dr. Richard J.A. van Wezel, Radboud University
We developed a soft exoskeleton to assist people with mobility impairments and used the ScienceSuit to provide haptic balance feedback to the exoskeleton users.
What we like about the ScienceSuit is that it is very quick to get started, thanks to the provided code examples, documentation and customer service.
Danny Plass, PhD, Saxion University of Applied Sciences

Completely customisable haptic feedback hardware
The ScienceSuit can be customised with any combination of 3 textile carriers and 2 haptic feedback options:
9-tactor string with control module

16-tactor string with control module

Velcro-enabled unisex shirt
Textile carrier options
OPSskin shirt
Made of moisture-wicking mesh material.
Multiple sizes (S, M, L, XL), tight fit.
Vibration motors can be placed around the torso.
€ 125,- (excl. 21% VAT)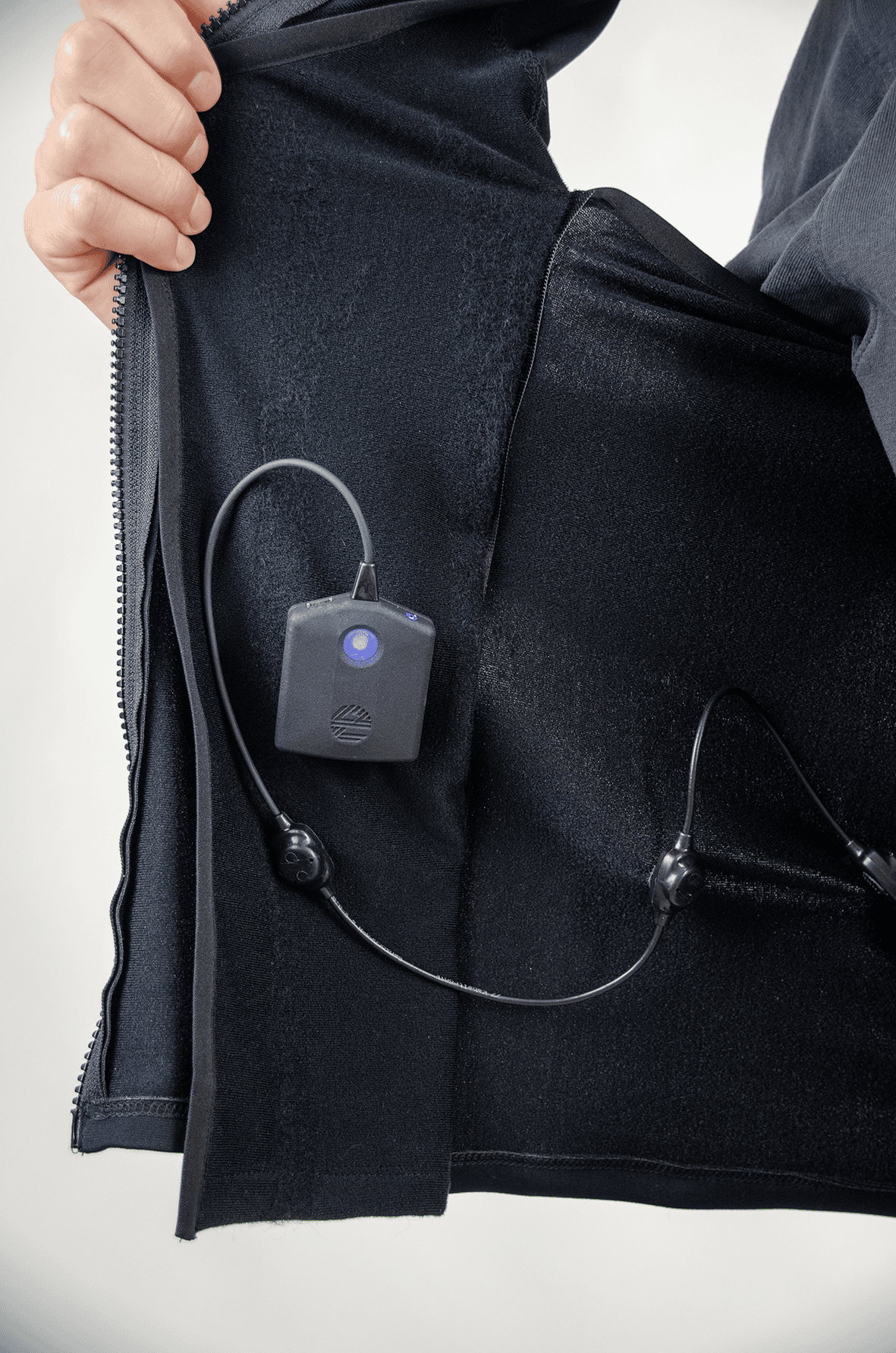 Velcro-enabled Unisex shirt
A fully Velcro-enabled shirt that allows you to place vibration motors anywhere on the shirt.
One size, fits waist size from 72-108cm (28″-43″), chest size from 76-117cm (30″-46″).
€ 250,- (excl. 21% VAT)
Velcro-enabled straps for torso and body
Set of 7 Velcro-enabled straps (for torso, leg, arm)
Easily add, remove or relocate vibration motors based on your subject/participant or research purpose.
€ 150,- (excl. 21% VAT)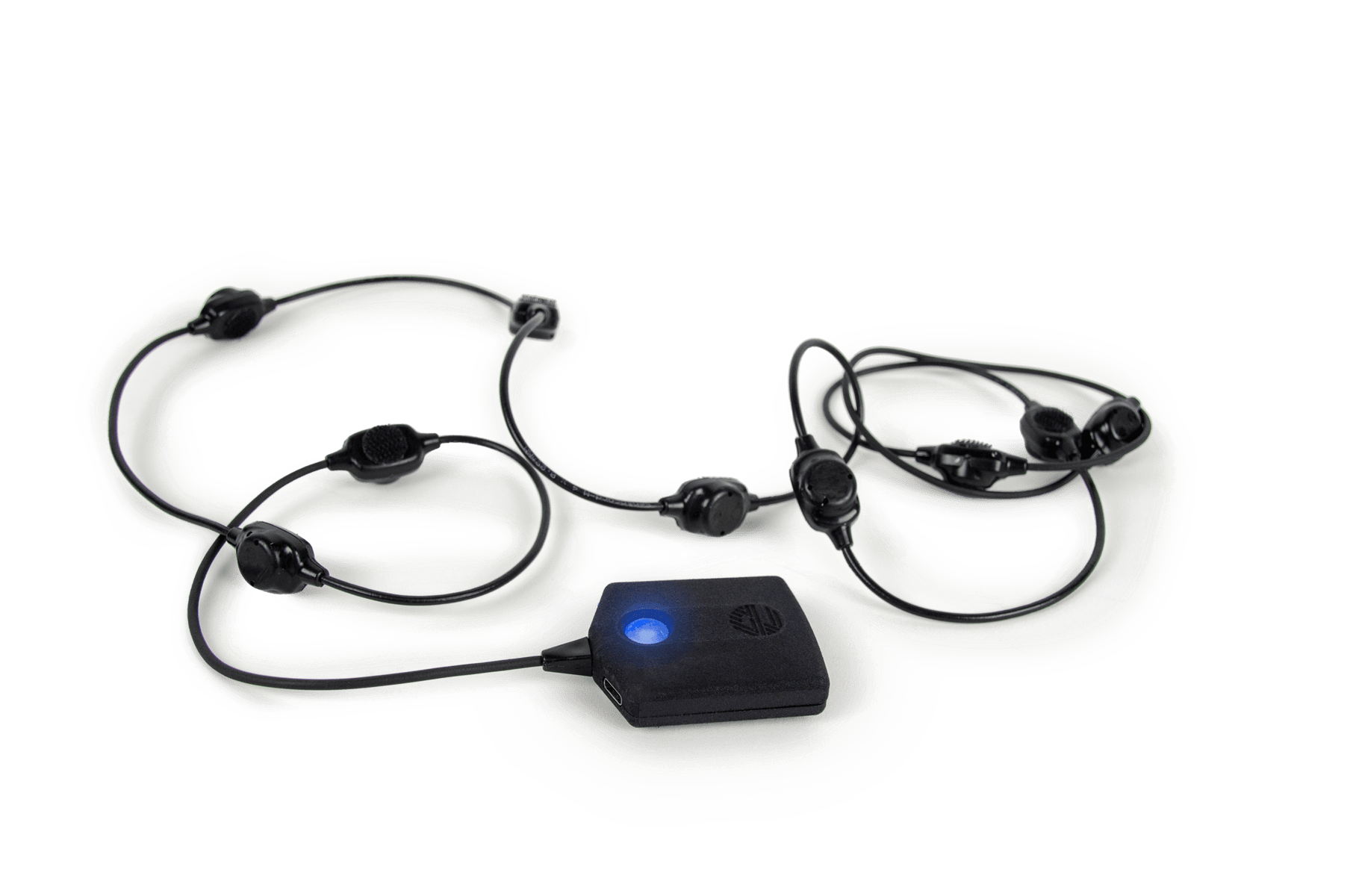 Haptic feedback options
9 tactors with control module
9 tactors (vibration motors) spaced evenly around the torso and 1 tactor for system feedback.
€ 3950,- (excl. 21% VAT)
Other tactor configuration
Full R&D package
Control module
9 tactors string
Velcro straps
Full Velcro vest
€ 4250,- (excl. 21% VAT)
Keen to kickstart the development of your haptic feedback wearable? Leave your details in the form and we'll get back to you as soon as possible.
If you'd like to learn more about the ScienceSuit's haptic feedback options, integrating other hardware components, software compatibility, etc. please consult the Sciencesuit FAQ.
Are you a current ScienceSuit user in need of technical assistance? Please contact support.