Wearables and Soft Goods Designer Marloes Peters joined us in late 2020. With her background in designer clothing and accessories, she has brought a fresh perspective to our wearable designs.
We asked her to share her top tips for designing medical wearables that are both functional and attractive:
1. Don't reinvent the wheel every time
When you look at fashion design, most designs have a clear inspiration source. So don't start from scratch every time you design a medical wearable. Instead, look around and take inspiration from great designs. And I don't mean just how it looks, but also how it's constructed.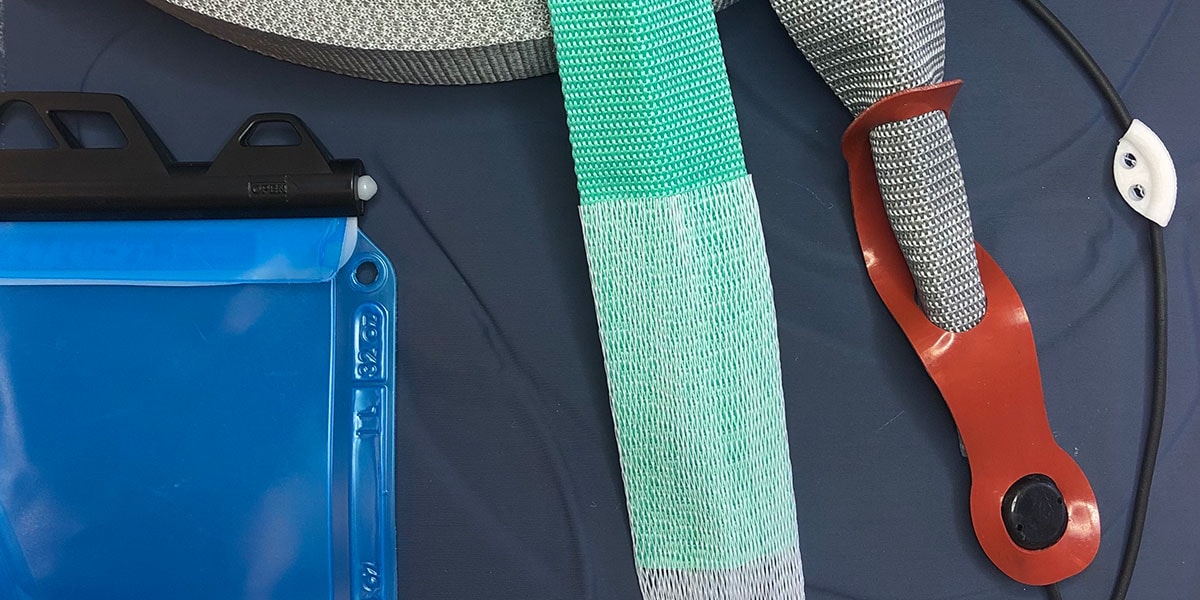 Also, don't limit yourself to clothing designs. Look wider, to how a tool apron, sneakers, and backpacks are designed and constructed, for example. My broad background has been really beneficial in my work at Elitac Wearables. I've designed shoes, backpacks and outdoor wear in addition to clothing, which has given me a very wide perspective. And you can learn a lot from how backpacks or even chairs are constructed, for example.
They are great showcases for combining dissimilar fabrics. And when it comes to integrating electronics and textiles, backpacks can teach you how to ensure a 'harder' (electronics) panel feels comfortable against the body, that the fabric moves with the user but the electronics stay in place, that it doesn't cause pressure points and so on.
2. Research, build, test, repeat
Following on from tip 1, when you've found a great design that you can take inspiration from, don't hesitate to take it apart. Find out how it's constructed, how the designer integrated certain fabrics, ensured a good fit and made it comfortable to wear.
Once you have a clear idea of your own design, construct it, test it with users (or ambush some colleagues as I often do at the start of a project) and review. With the equipment in our Wearables Lab, I can test out new designs very quickly, but a pair of good scissors, glue and a sewing machine will also take you a long way.
It's important to start constructing and testing your designs as soon as possible, because many issues don't crop up until the design is in 3D or people try moving around in it.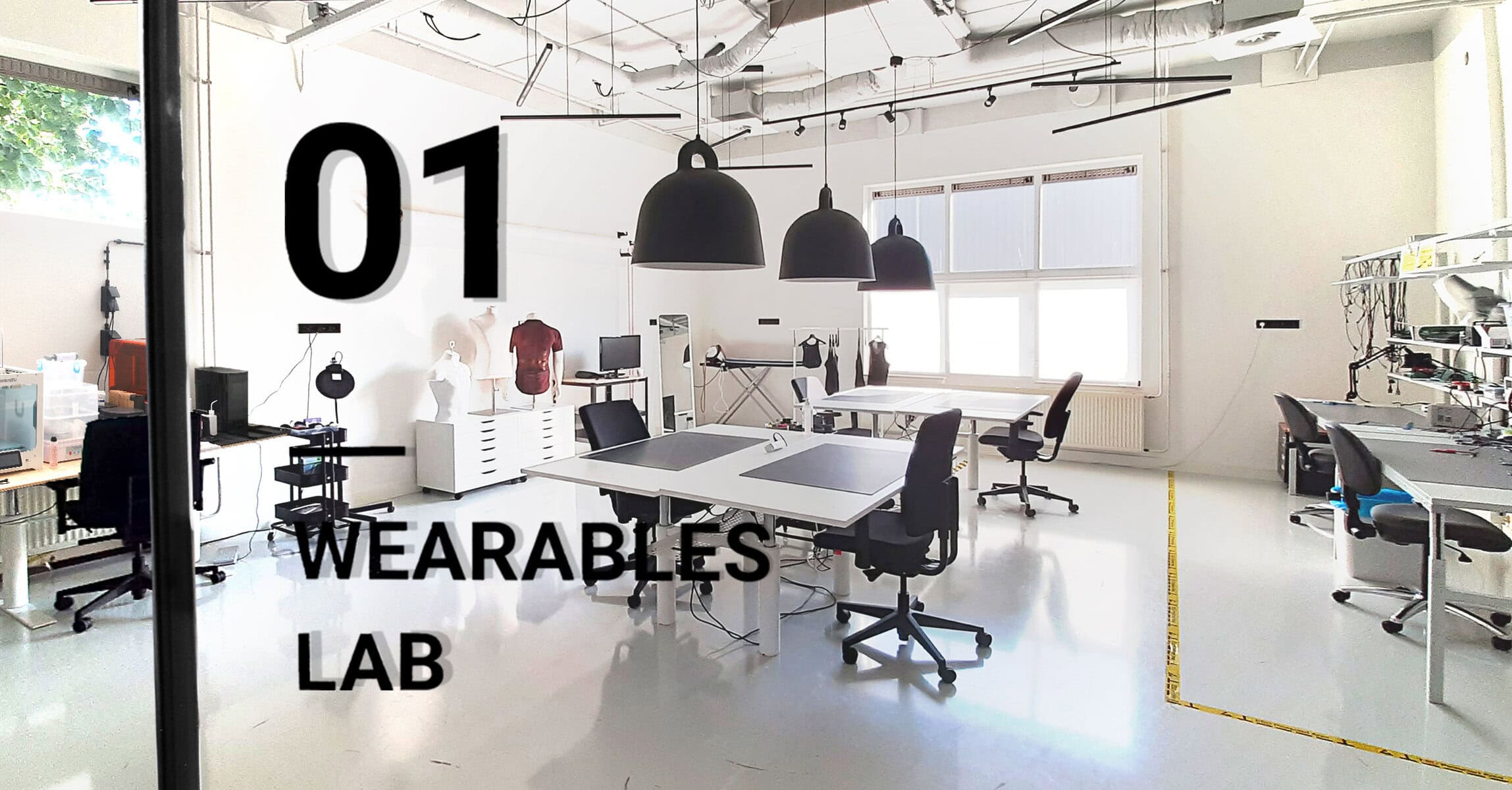 3. Create a design that users want to wear
When designing medical wearables, there is a general tendency to skimp on design, and make it skin-coloured with a plastic black buckle, for example. But remember, your users have to want to wear it.
For any medical treatment, there is always the danger of low adherence: No matter how beneficial a medication, therapy or wearable, patients may not keep using it because of a variety of reasons. For medical wearables, an unattractive or uncomfortable design could cause low adherence. So we have to do everything in our power to design a wearable that patients will want to wear.
4. Medical wearables for patients:
Consider social acceptability
Whether you design a an attractive-looking, prominent wearable, or an (equally) attractive-looking subtle wearable largely depends on the use case.
A recent research project by our graduate student Wouter van der Woude showed that it is important to consider social acceptability when designing wearables. That is, in some cases users object to prominent wearables because they wish to avoid drawing attention to their medical problems.
In other cases, for example when the medical problem is very noticeable in general, a wearable may not need to be inconspicuous. So always consider this issue before starting your design.
But even if the wearable needs to be inconspicuous, don't forget to make it attractive. The users still sees it and must want to wear it themselves. In a more muted design, you can work with accents to make it look attractive. And if the wearable is allowed to be more prominent, you can look toward fashion trends.
Personally, I love working with opposites, in fabrics, patterns, trims: classic with modern, bright with matte etc., and using small details that guide the eye.
5. Wearables for medical practitioners: Consider trust
When you're designing wearables for medical practitioners, obviously you need to consider the user from a different perspective. The design of these types of wearables must be guided by the environment (generally muted colours), hygiene requirements and the image that medical practitioners need to project.
The wearables need to invite trust and be comfortable to wear during often strenuous movement, but again, that doesn't mean they cannot look good. By using textile innovations and depth in material choices, you can make the design more interesting, and ensure that end users are keen to put on the wearable.
6. Research production options early on
I would advise wearables designers to consider production as early as possible: The more customisation and flexibility you need, the more expensive it will be to produce. Likewise, the more components you use – whether they are electronics or textile parts such as tapes, webbings, zippers – the more expensive it will be to produce, and the more likely production errors become.
That is because textile factories generally specialise in a single production technique. Similarly, most countries and regions specialise in specific techniques. If you're producing at scale, you will nearly always make use of a variety of production partners.
If you do your research early on, it will be easier to control the cost price and find the best and easiest combinations of production partners.
7. Consider sustainability and durability from the start
If sustainability and durability are important considerations, I would urge you to consider these issues before deciding on an integration technique.
The level of integration largely determine the degrees to which individual components can be repaired and/or recycled. Briefly: Combining dissimilar materials nearly always complicates recycling. So does complete integration of electronics and lamination.
But sometimes there are alternatives that achieve the same aims while keeping the product sustainable and easy to repair in the event of malfunctioning.