Severe balance disorders have a devastating impact on quality of life and are a common medical problem: The disorder Bilateral Vestibular Loss alone affects over 6 million people worldwide. We are therefore extremely proud to announce the launch of our new venture, Elitac BalanceBelt B.V.

The new health and well-being wearables company will specialise in solutions for patients with severe balance disorders and will be headed by Managing Director Erland Fuglsbjerg. Mr Fugslbjerg commented, "I am really excited about our patented wearable technology, the BalanceBelt. Clinical studies have already shown its benefits on quality of life for balance disorder patients. It has the potential to help a lot of people."
Patented wearable technology
The BalanceBelt helps improve patients' stance, gait and ability to walk, while significantly reducing fatigue. It uses haptic feedback to help patients suffering from severe balance disorders find their balance and regain independence.
The first prototype of a haptic feedback solution was originally developed 18 years ago by Prof. Herman Kingma at the Maastricht University Medical Center+. He remembers, "In my work as a balance clinician, I had experienced a need for a non-invasive solution for patients suffering from severe balance disorders. Physiotherapy and other treatment option just weren't sufficient. That's why I started developing the BalanceBelt".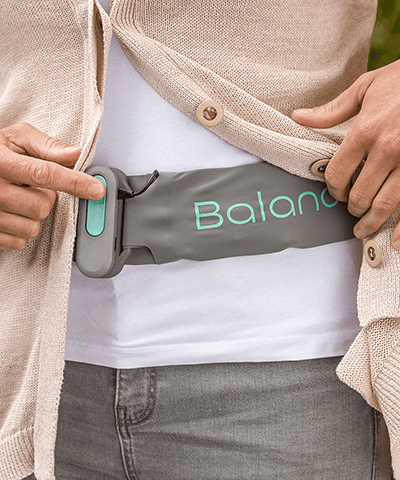 Over the years, research and technical advances in processing and components led to further improvements of the belt. Elitac Wearables became involved in 2017 and optimised the haptic feedback and design to make it lighter and more comfortable to wear.
Proven by clinical studies
In clinical studies with balance disorder patients, the BalanceBelt has shown the ability to improve proprioception or kinaesthesia, the sense that perceives location, movement, and action of parts of the body. It is a combination of complex sensations, including perception of joint position and movement, muscle force, and effort.
As a consequence, patients experience better health and quality of life. Moreover, it can lead to important savings for society, as care costs are reduced when patients return to a more active lifestyle.
The efficacy of the BalanceBelt has been documented in several scientific publications with the focus on Severe Bilateral Vestibular Hypofunction. Other independent studies are ongoing in notable international medical institutions for related balance disorders.
Exciting new step for the Elitac Group
The new venture will be will be part of the Elitac Group, together with sister company Elitac Wearables. "It is an exciting new step, both for the company and balance disorder patients", says Merijn Klarenbeek, CEO of Elitac Wearables, "and with Erland's extensive background in healthcare business development, we are confident that balance disorder patients around the world will be able to benefit from the BalanceBelt very soon."