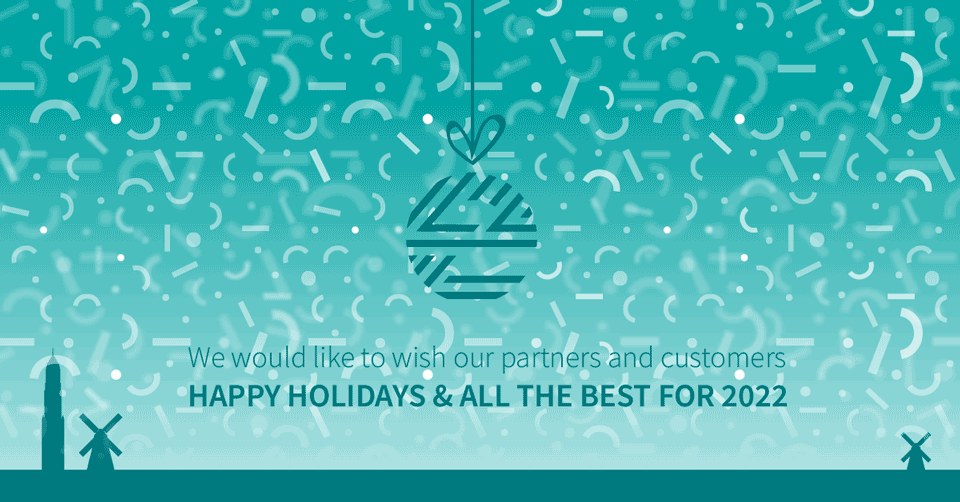 As we're nearing the end of an eventful 2021, we'd like to take this opportunity to wish you happy holidays and all the best for 2022!
Many thanks to our partners, clients and friends for helping us achieve so many milestones this past year and get closer to achieving our mission: To improve the daily lives of 1 million people before 2035 through wearable technology.
We're particularly proud of these accomplishments in 2021:
January: Making neurosurgery safer
In collaboration with the University Medical Centre Utrecht, we delivered the Final Prototype of the NeuroShirt, a haptic shirt that helps neurosurgeons navigate during skull base surgeries.
We also delivered a Proof of Concept for the Emotion Whisperer: This haptic sleeve lets visually impaired people feel emotions, in an innovative concept by product developer Mr Dogger.
February: Allowing soldiers to navigate more safely
We delivered 9 Mission Navigation Belt Demo Kits to our partner Teijin Smart Safety. A selection of these is currently with an interested party in Sweden for testing and evaluation.
March: Improving mobility issues for visually impaired people
In March, we kicked off the 3DNav project with Brthrs Agency: A haptic feedback wearable and application to help visually impaired people move around safely.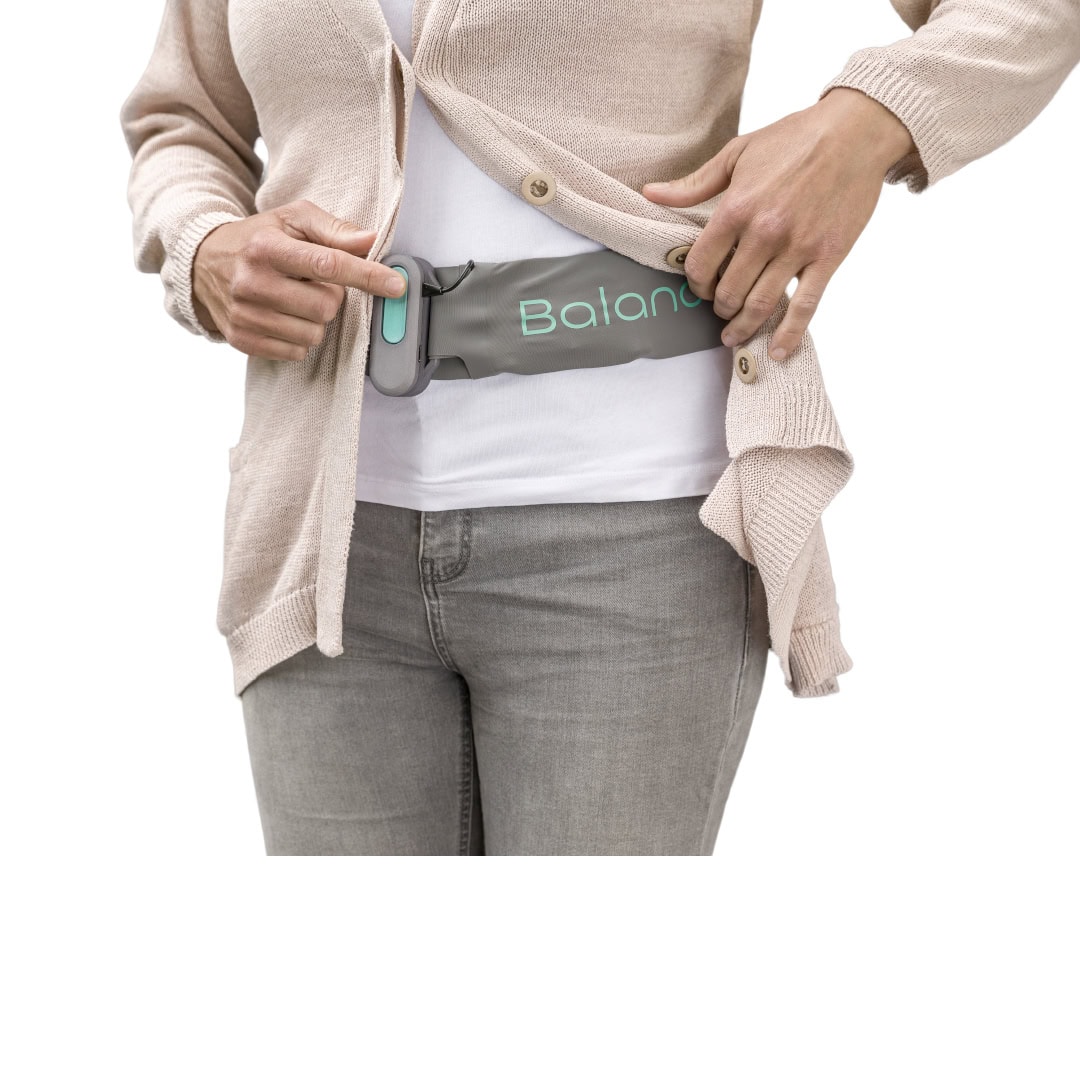 April: Helping people with severe balance disorders regain their independence
We launched the Elitac BalanceBelt B.V. to deliver the BalanceBelt, a unique treatment for Bilateral Vestibular Loss, to balance disorder patients worldwide.
We also produced a Proof of Concept for an awesome safety wearable, which we'll have to call Confidential Safety Wearable A due to NDAs…
May: Keeping engineers safer in remote areas
At our Wearables Lab, we produced 50 Final Prototypes of the SmartShoulder for user field testing. This safety wearable for service engineers is a collaboration with Teijin Smart Safety and HAVEP Workwear/Protective wear.
Together with partners Gait Up and Holst Centre, we produced a Prototype for the GaitKeeper project, a 'smart' prosthesis that will make it easier, faster, and safer for above knee amputees to learn how to walk with a prosthesis.
We also hosted our first own webinar on realising the potential of haptic technology for medical wearables and launched our new company video.
June: Helping to stimulate Dutch innovation
We were happy to welcome President of VNO-NCW, Ingrid Thijssen, to our office and Wearables Lab and discuss how the Netherlands largest employer's organisation can help Dutch start-ups and scale-ups grow.
July: Keeping firefighters safer in dangerous situations
We delivered and tested a new Proof of Concept for confidential safety wearable B, for firefighters.
We also put the GaitKeeper Prototype through its paces in a first pilot test.
August: Adding a new integration technique to our wearable building blocks
Our researchers tested and confirmed a new viable electronics and textile integration technique, which we demonstrated on a cycling shirt.
September: Improving safety for (sorry… NDA)
We delivered 2 Pilot Samples of confidential safety wearable A – these are now being tested by our partner in the US.
We also sponsored a Duchenne Muscular Dystrophy (DMD) charity initiative: Team 'Jus(t) do it' cycled impressive 500km on mountainous gravel roads through Germany, Luxembourg and Belgium to raise money for scientific research into DMD.
October: Sharing knowledge and R&D hardware
Our Creative Director Guus de Hoog presented at the International Conference on Smart Wearable Technology, Hong Kong and the WEAFING consortium had its first in-person meeting in 2 years.
We also sponsored Hackathon Zurich: Contributing one of our ScienceSuits to help participants develop solutions to issues faced by people with disabilities every day.
November: Scaled production of the BalanceBelt
In order to meet demand, we began scaled production of the BalanceBelt with a manufacturing partner in the Netherlands.
We also exhibited and attended a variety of trade shows: At Medica Düsseldorf, we showcased our NeuroShirt and BalanceBelt and connected with many people interested in developing medical wearables. At A+A Düsseldorf, the Final Prototype of the SmartShoulder attracted a great deal of interest at Teijin Smart Safety's stand.
We also welcomed the team from Suchmich for a Wearables Workshop at our Lab to improve the design of their GPS cat collar KADDZ.
Last but not least, we were honoured to be named as 1 of the 100 most innovative companies in the Netherlands by the Dutch Chamber of Commerce and among the fastest growing companies in the Netherlands by Het Financieele Dagblad!
All this was made possible thanks to our clients and partners and the amazing Elitac Wearables team, reinforced this year with the additions of Business Development Manager René Keessen, Project Manager Tommie Varekamp, Software Developer Wilbert de Boer and Researcher & Designer Dione Leeger.
Would you like to join us in our mission to improve the daily lives of 1 million people before 2035 through wearable technology?
Let's talk